It's almost the most wonderful time of the year, and you know what that means? It's time for family holiday cards.  
The holiday season would never be complete without sending or receiving holiday cards. It's a tradition for many households. Sending them to our loved ones, whether friends, family or even the occasional acquaintances we aren't sure we know.  
However, if we're being totally honest with ourselves, the smiles and candid shots that are the results, aren't always what goes on behind the scenes. So, dear reader, if there's going to be one gift, we at Sleep On It give you this year, it's a few tips and tricks to create the perfect holiday card!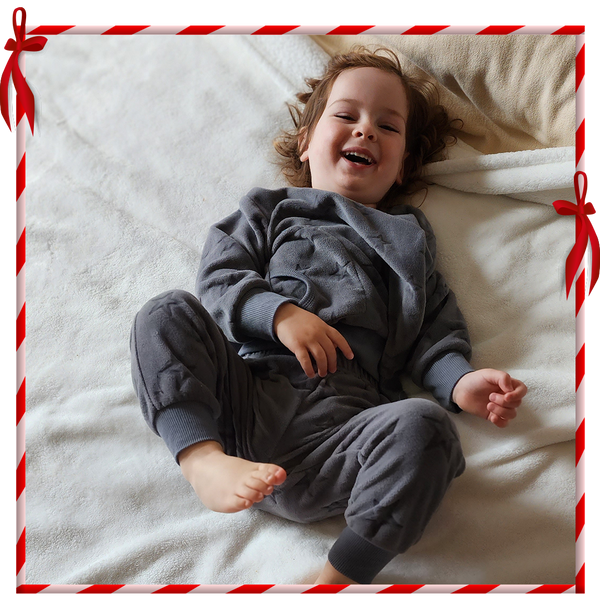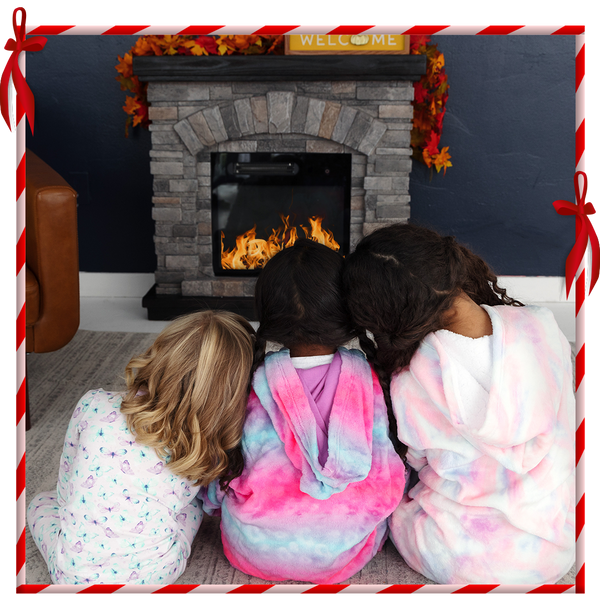 Pick a Theme
Pick a theme to make it fun. But not just any theme... rather a theme that makes the entire experience fun.  
The simple matching outfits, or black tops and jeans are outdated. It's more about color coordinating between the family members. This means if you're planning on doing a cute photoshoot in the family lounge, where the kids are jumping around on the sofa or the entire family is cuddling around under the covers, don't just opt for matching sweaters. Rather, choose pajamas that have similar prints or colors. For example; our super-soft jersey light blue stars and velour charcoal grey stars pajamas sets are the perfect example of coordinating prints but mixing colors to keep it interesting.  
This gives it a more updated look and aesthetic.  
Surroundings Matter
Picking your surroundings are extremely important. Remember, that while we always want an aesthetically pleasing backdrop, it shouldn't be the main focus, your family should be. In other words, always choose a setting that is pretty, but complements your family.  
Further, your surroundings can greatly affect the quality of the pictures due to lighting. If possible, opt for something outside as natural lighting instantly elevates the picture. Try to avoid direct sunlight by taking the pictures early in the morning or in the evening, but if you can do the photoshoot outside, then jump at the opportunity and make it possible!  
Be Unapologetically You
Getting our children to pose adorably, or just at all, is a task we parents will never master. So, why take on the stress and hassle of trying to get them to pose when it's so much easier to let them be themselves? Sure, poses are cute and all, but you know what's even cuter? Letting their personalities shine through.  
We often forget that holiday cards are about the family. Just showcasing who we are as a unit. Not the photoshopped, social media version, but our candid selves. That's why we love receiving them for our loved ones. Because we feel like a part of them is with us during the holidays even if they can't be in person.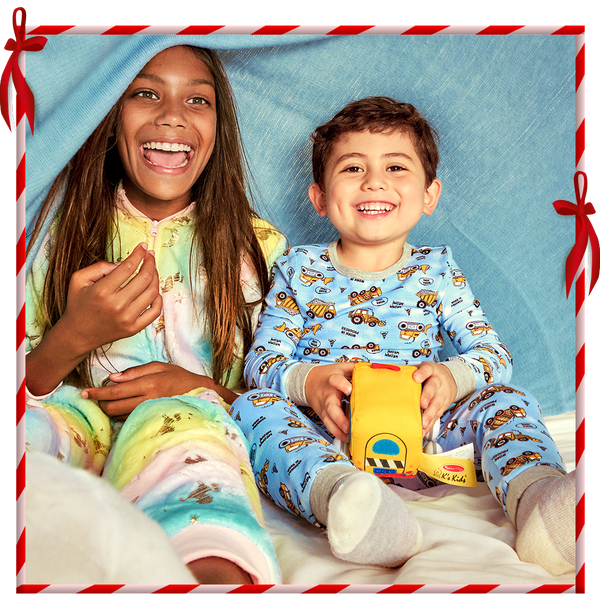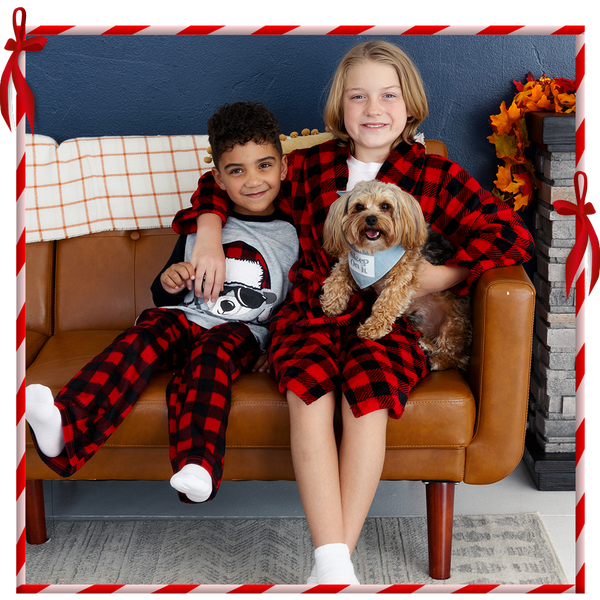 Make It Fun! 
Family photos, especially with younger kids can be stressful as we have mentioned before. That's why it's extremely important to make it as fun as possible. Put on music to dance it out and get in the mood of the holiday spirit. Perhaps play a game. Maybe even just have everyone'sfavorite snacks around so no one gets hangry! Whatever the little pick me ups your family enjoys doing, we suggest doing them right before the photoshoot, so everyone is in a jolly mood.
More The Merrier 
They say the more the merrier. While that is true, it also gives us options. And when it comes to photos, we always want to have as many options as possible. Therefore, take tons of photos. We are taking until you're your camera or phone runs out of memory space. Well, maybe not such an extreme, but you understand what we are saying.  
It's
almost the
most wonderful time of the year, and you know what that means?
It's
time for family
holiday
cards.